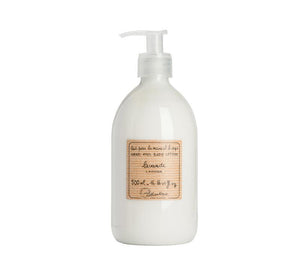 A vegetable based, paraben free hand and body lotion. Enriched with linseed, sesame, jojoba oils and cotton seed extract, this lotion has a light texture that absorbs quickly leaving skin supple and moisturized. 500mL/16.66 us fl.
Grapefruit: a modern and vibrant citrus fragrance.
Lavender: an earthy and classic fragrance.
Linen: a clean and powdery fragrance.
Marine: a fresh and watery floral fragrance.
Milk: a light and softly sweet fragrance.
Verbena: an earthy lemon fragrance.
White Tea: a fresh, crisp floral fragrance.