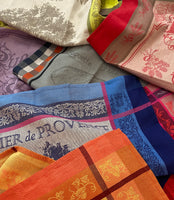 September Special...
SEPTEMBER SPECIAL: Place an online order of $100 or more pre-tax during the month of September and receive a Sud Etoffe tea towel as a thank you from us to you for your continued support :)
Other Products for Your Home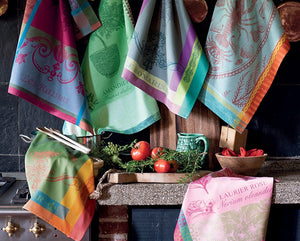 Garnier Thiebaut Tea Towels
Garnier Thiebaut tea towels are woven with 100% cotton.  As cotton is especially absorbent and durable, it is a perfect choice when drying tableware and cutlery.  The vibrant colours will brighten any kitchen. 
Specifications:  22"x30", 100% cotton, made in France, machine washable
Garnier Thiebaut Tea Towels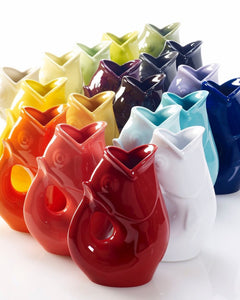 Gurgle Pots
The GurglePot beverage pitcher provides a delightful "gurgling" sound as trapped air is released from the tail after pouring. Crafted of durable stoneware. These fish shaped Gurgle pots are perfectly versatile for fresh cut flowers. By GurglePot 
Gurgle Pots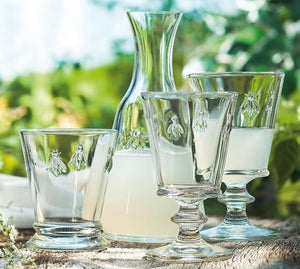 La Rochère Glassware
Proudly displaying the Napoleon symbol of l'abeille, the bee, this signature La Rochère glass collection sets a joyful table. Recalling a moment in French history, this original bee design is inspired by a famous pattern which belonged to Napoleon.
La Rochère Glassware
This little shop is beautifully appointed just like a Paris boutique along Blvd St. Germain! The various displays are beautifully set and they have a lot of wonderful and fun offerings.

Delilah
They offer a wide variety of table linens and accessories. I have visited in the past as well and it just wouldn't be a trip to NOTL without stopping in here. The table linens are beautiful and unique.

Hadeau
Just received these beauties today (Heirloom Creation Pendant Necklaces)! I ordered them online from @thelittlefrenchshoppe which is an adorable little boutique in Niagara-on-the-Lake. They have an amazing selection of quality French tablecloths and linens as well as French soaps and unique gifts. These necklaces are made from broken pieces of china. If you know me, you know I love antique china, so this was the perfect gift for myself. 
Thank you @thelittlefrenchshoppe for the quick delivery and surprise gift!

Tania
OTHER GREAT SHOPS TO VISIT WHILE IN NIAGARA ON THE LAKE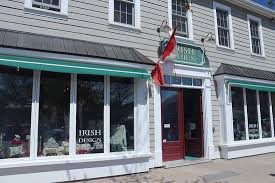 Irish Design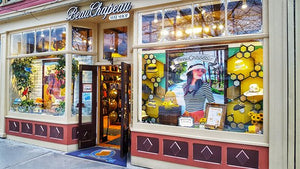 Beau Chapeau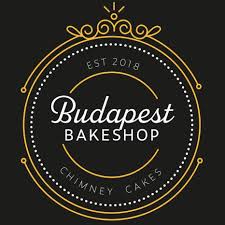 Budapest Bake Shop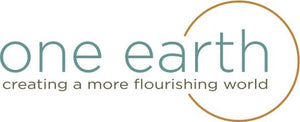 One Earth
113 Queen Street
Website: https://one1earth.com/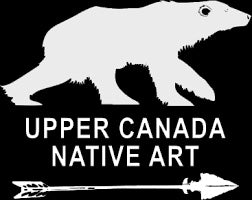 Upper Canada Native Art
109 Queen Street
Website: https://www.uppercanadanativeart.com/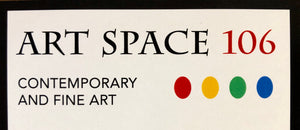 Art Space 106
106 Queen Street - Unit C
Instagram: @artspace106